Winter clothing
For refugees in the Levant, winter is particularly harsh. Not well known in the western world, the levant has cold winters with snowfall, not an unusual event. Temperatures have recently plummeted to below zero degrees. Refugees who mostly live in unfinished buildings, tents, streets, and makeshift houses, and have limited resources, typically do not have blankets and winter clothing and so exposed to these harsh conditions.
To help alleviate the situation, Bareeq has donated over 2,000 winter jackets to families and children in the communities they serve.
Ramadan Iftar Baskets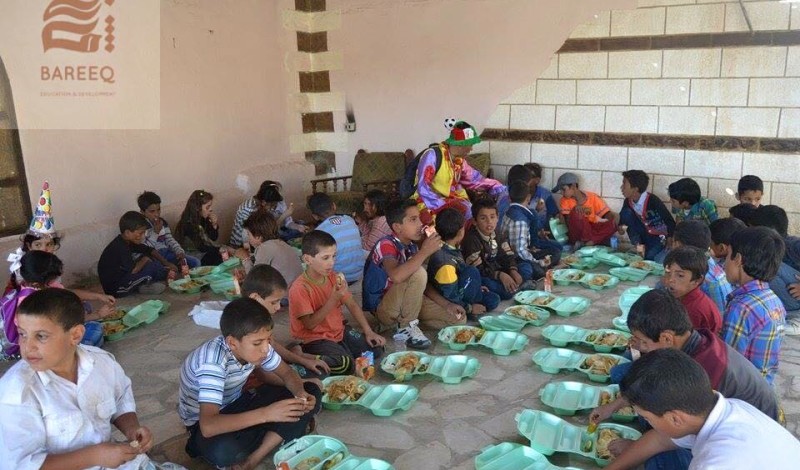 Bareeq, an institution that serves individuals from diverse backgrounds, religions, races, and ethnicities, is sensitive to the customs of the communities we provide services to. The practice of Ramadan – a religious fast of food and water – is traditionally completed after sunset with full meals, dates, and water. Bareeq works to meet the nutritional needs and community atmosphere of Ramadan in refugee camps that play host to a large amount of individuals with limited resources, by providing Iftar (the breaking of the fast at sunset) meals to the children and families.
Some Recent Education Center Projects We've Done